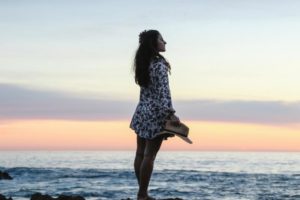 In the past year, almost 10,000 people applied for their real estate licenses in North Carolina. There has been a steady rise in the number of new brokers in NC as the country began recovering from the recession.
Some people who are in real estate or are considering a real estate career find this statistic discouraging because they believe that it means too much competition – too many agents going after the same buyers and sellers. The truth of the matter, though, is that there is a high attrition rate among brokers.
In fact, 75% of brokers will leave the profession with the first year or two of getting their licenses. Shocking, right? Yes, it is. This leads to the question of why people leave the profession. There are many reasons why people don't stay with it. Let's look at a few of the most important reasons.
1) Non-existent or unrealistic business plans/revenue forecasts.
The fact is that those first couple of years are tough as a new broker learns the business, build his/her sphere of influence, and implement a marketing plan etc. There is a fair bit of time and money investment and, typically, a low return but, if he/she sticks with it, income begins to rise.
2) Lack of sufficient start-up capital.
See above. Realtor fees, MLS fees, cards, badges, marketing materials can add up. Some supplement their real estate careers with a part-time job until they're able to become a full-time broker. Others have a spouse or family member to help underwrite the costs until they become established.
3) Ineffective marketing strategies.
Marketing doesn't have to be expensive but a plan is necessary and it's not a one-and-done prospect. Marketing has to be continuous and that can take time, energy, and some capital investment.
4) Lack of motivation and drive
Getting your license is a very important first step to become a successful real estate broker. However, it's what happens next that will make or break a real estate career. If a broker isn't prepared to get out there – to do Open Houses, to talk to their friends and neighbors, to attend training in their offices etc, the chances of being successful are nil. New brokers can't sit back and wait for buyers and sellers to come to them. They need to be "hunting" and "farming" to get new business.
5) Inadequate Mentoring by BICs and Sales Managers
Deciding on an office with which to affiliate is the MOST IMPORTANT DECISION a new broker makes. An inactive or absentee Broker-in-Charge (BIC) or nonchalant Sales Manager will doom or dampen the drive of the most enthusiastic new broker. An active, encouraging BIC/Sales Manager will help a new broker maintain momentum and get on the path to long-term success. A new broker should be looking for a firm that offers continuous training and a great client management software program as well. It's imperative to research every firm and choose wisely right from the start.
While, on the surface, the sheer number of new brokers getting their licenses is daunting, it's important to remember that the new agents who understand what it takes to get up and running, are willing to do the work, who affiliate with the right firm, and commit to their new careers in the long-term have much higher levels of success and are much more likely to be among the 25% who go on to have lucrative and satisfying careers in real estate.